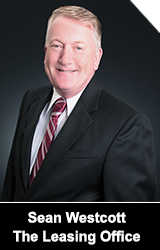 Paying too much on your current lease? Not sure if you're getting the best deal possible on your new lease? When it comes to negotiating for office space, there is no question that having a good tenant representative will save you time and money - all at NO cost to you!
The Leasing Office is a commercial real estate firm that specializes in commercial real estate location and lease negotiations. Our firm brings you the best of both the real estate and business worlds. Our chief negotiator is a licensed real estate agent in the State of Florida with over 20 years of experience working with the top corporate landlords and national tenants in the industry. He has successfully completed over 3,000 combined transactions statewide involving office, retail, and other types of commercial properties.
A tenant representative works for you to:
Reduce your base commercial lease costs
Level the playing field when dealing with landlords
Represent your interests - at no cost to you
Conduct a lease audit to find potential savings
Downsize or expand your space to suit your current needs
Find alternative lease space
Negotiate other terms like pass through charges and deposits
Secure facilities improvement dollars
Save you both time and money
Our team's comprehensive experience dealing with both landlords and tenants uniquely enables us to find and negotiate a lease for office space that is best suited for you, whether you are an existing or prospective tenant. Let us protect your interests by leveraging our extensive knowledge of the commercial real estate landscape. If you are looking to lease, renew a lease, or to find a new location, ask us how we can help and provide you with the best results at NO cost to you.